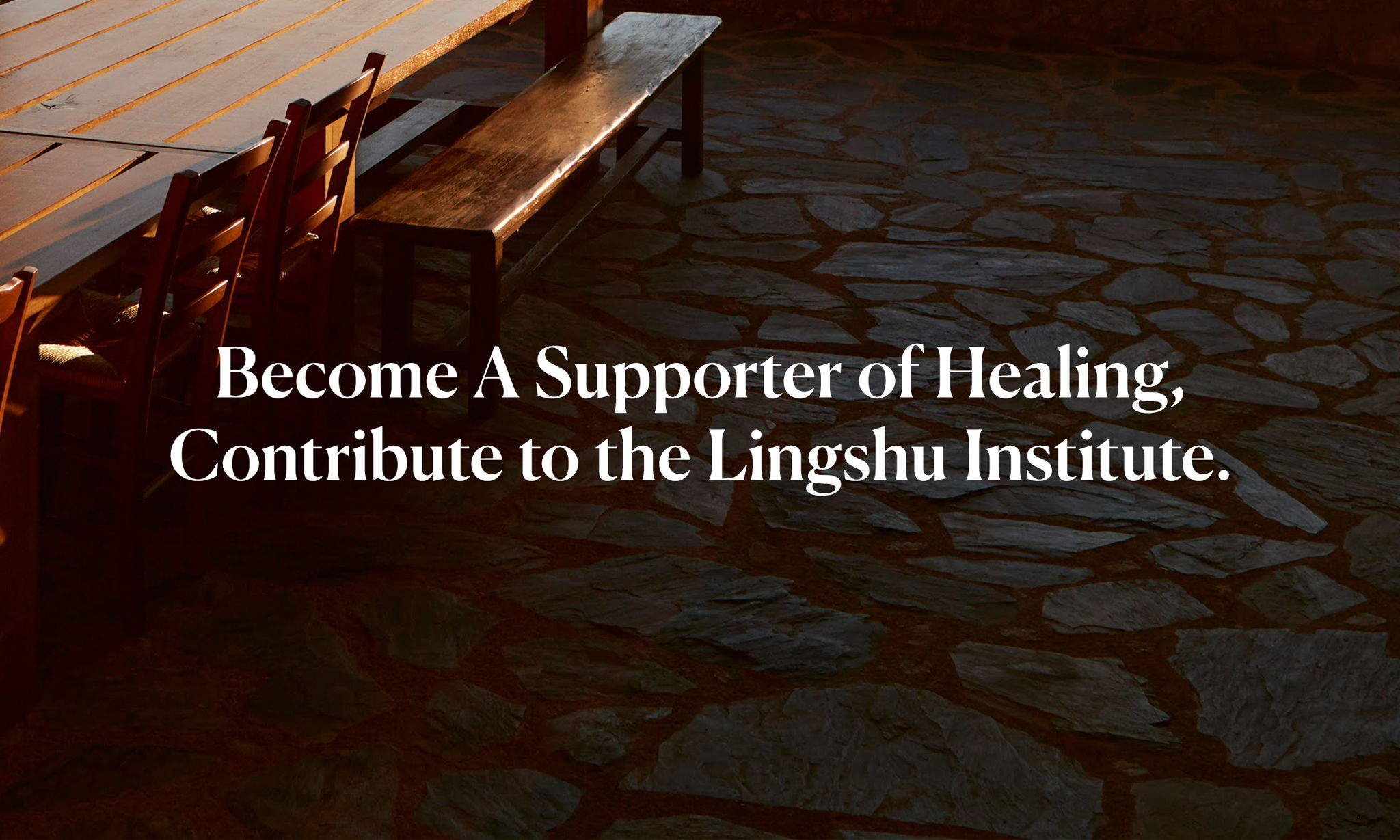 The Lingshu Institute is an educational organization dedicated to the academic study and clinical training of Classical Five Element Acupuncture (CFEA).

Unlike modern acupuncture commonly practiced today (TCM), CFEA represents one of the last remaining forms of pre-modern acupuncture. We train students in this ancient system of medicine to both provide a time-tested holistic approach to medicine and to preserve the historical root of modern acupuncture.

Acupuncture licensing is skewed toward a symptoms-based approach developed during the modernization of China – the majority of acupuncture programs teach Traditional Chinese Medicine (TCM) not CFEA. Existing CFEA training programs do not meet the demand for producing enough qualified senior-level practitioners because there has been limited opportunity for working professional CFEA master practitioners to learn in organized and systematic learning programs with a strong parallel focus on apprenticeship for students.
Donate via Credit Card or eCheck
Is my donation and credit card info secure?
Yes, the security and confidentiality of your information is our highest priority. We will not sell, trade or share your personal information with anyone else, nor send donor mailings on behalf of other organizations, and we will only share personal information if you have given us specific permission to do so.
Is my donation tax deductible?
Yes, we are a fiscally sponsored project of Social Good Fund, which is a public 501c3 organization recognized by the IRS. Your donation is tax-deductible to the fullest extent permissible by law.
How do I know that my donation was made successfully?
You will receive an emailed receipt immediately after your donation is submitted and your credit card is processed. Your donation will also show up on your bank or card statement within 1-3 business days.
Do I get a receipt?
Yes, a receipt is sent to your email inbox once your donation is processed. Please be sure to keep a copy of your receipt for tax purposes. If you select a recurring donation, you will be sent an individual receipt each period when your donation is processed.
Is my donation private?
We will not share or sell a donor's personal information with anyone else, nor send donor mailings on behalf of other organizations.